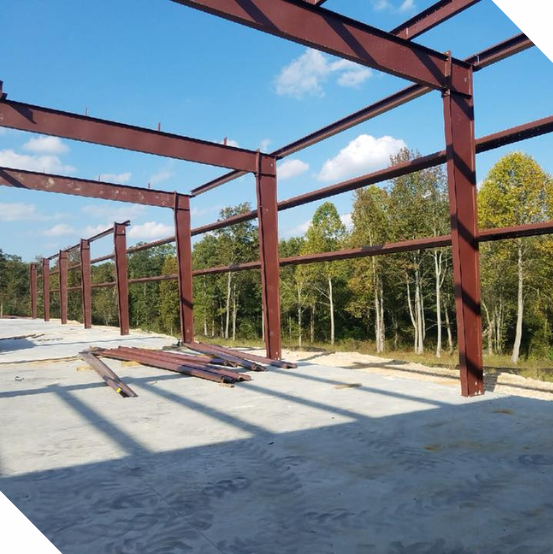 Pre-Engineered Metal Buildings, Jones Contracting can handle any size steel building.
FURNISH AND ERECT: As a general contractor or sub-contractor, Jones Contracting can furnish and erect PEMB projects to meet any design. With multiple crews, we have the ability to control our quality while delivering the building on time and under budget.
At Jones Contracting, we specialize in the erection of pre-engineered metal buildings. We understand the critical nature of erection safety and quality, including extended weather-tightness warranties and expedited scheduling.
We perform our own site work as well as put in our own foundation. In other words, Jones Contracting handles every step of the metal building process from beginning to end.
REASONS TO GO PEMB:
Design is quick and efficient.
Construction time is generally faster
Pre-engineered metal buildings shorten design time and construction time resulting in major cost savings and faster owner occupancy.
Our metal buildings can be readily combined with traditional materials such as brick, stone, glass, or wood to meet any appearance requirement.
With our home office in Albertville, AL, Jones Contracting provides services throughout the Southeast.